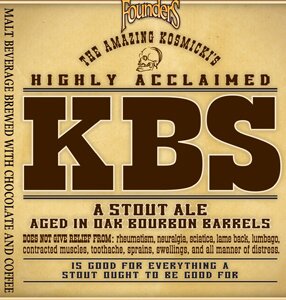 We've come a long way at The Rookery when it comes to beer. We've gone from only carrying the old standards of Budweiser and Miller, to carrying lots of Georgia beers, craft beers from across the country, and fine imports from all over the world.
We first started carrying craft beers because one of our owners, Wes Griffith, enjoyed them so much. As we began expanding our selection past the usual suspects the response was incredible! People started coming to the bar at The Rookery because they heard we were carrying certain beers.
So then it got good to us and we started doing special beer pairing dinners that we called Unveil The Ale. We started that series of dinners off with the first run debut of Dogfish Head's "Miles Davis Bitches Brew" and we paired it with a chicken curry marsala dish. People loved the idea of eating, drinking, and talking about beer.
The next step for us was installing a 10 tap system so we could carry an even more diverse selection of beers. Once we did that, people knew we were serious about beer and we became a beer lovers' destination.
Every now and then we get our hands on some really rare beers that are hard to find around Macon and middle Georgia and our guests call their friends saying, "Guess what The Rookery has down here!"
Justin also likes desserts
Well, one day we got a keg of beer that we didn't order. We started checking invoices and order guides and yep, they sent us this one by mistake. We were making preparations to send it back when one of our bartenders, Justin Cunningham (our resident beer expert) realized what it was and said, "NO! ARE YOU CRAZY!"
Turns out we had a keg of a beer so rare that no one in Georgia south of Atlanta got any in kegs or bottles. People line up at stores when batches are released each year. It's considered by some beer lovers to be a Holy Grail Beer because it is so hard to find. It's Founders Brewery's Kentucky Breakfast Stout.
Founders is a brewery in Grand Rapids, Michigan and we've carried a few of their beers over the years. We found a big hit with their regular Breakfast Stout. It reminds you of coffee with hints of chocolate and oatmeal. Well, the KBS isn't just Breakfast Stout aged in a barrel. It's a completely different beer.
KBS has all of the flavors you love in the original Breakfast Stout but it's aged in a Kentucky bourbon barrel for a year. This mellows all those flavors while adding a touch of bourbon to the flavor pallet. This beer is also a serious beer in the strength category, weighing in at a whopping 11.2% ABV.
Beer advocate rated this beer at 100 / 95
, and labels it an American Double / Imperial Stout. We are serving this rich stout lover's dream with a 12oz pour in a snifter to allow drinkers to enjoy the characteristics and aroma of the brew.
If you love fine beers and want to check a really rare one off your beer bucket list, come on down to The Rookery and try this amazing beer. It's $12 per glass but it is more than worth it. Plus you don't even have to leave middle Georgia to try one of the most impressive beers you'll ever taste.
Cheers,
Roger